Dick's Used Trucks & Equipment Sales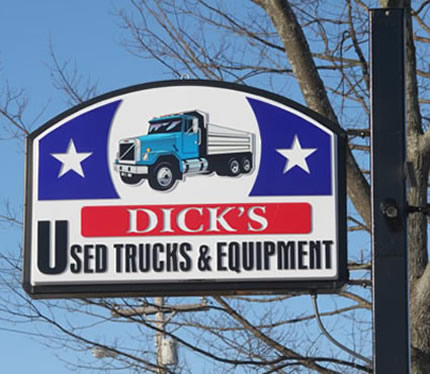 Dick's Used Trucks & Equipment Sales was founded over 30 years ago by Dick Condon, and is now owned by his son Dicky.
We are proud to be a second generation family run business.
You will still find Dick kicking around the office as he will never fully retire and his son still values his opinion.
Dicky's wife and son can also be found stopping in, taking pictures for clients and getting dirty in the garage.
We are truly a family business.
Dick's Used Trucks is located on Route 9 in Chelsea, just a stones throw from Augusta.
If you are coming from the south we are about 2 hours North from the Maine-New Hampshire bridge.
We have sold trucks and equipment to numerous states across the county, Canada and even exported equipment and trucks to Africa.
We stand behind what we sell and will tell you what repairs we have done to each piece of equipment. We also will tell you if we think something might need to be done in the near future that our mechanic might have noticed. We are up front and straight forward with every customer that asks our professional opinion.
Our head mechanic (Jay) has been with us for over 20 years! There is not any project Jay is afraid to tackle. Along with our own pieces, we sometimes have consignment pieces. We will always tell you right up front it they are, we like to keep our buyers informed.
If you are looking for something specific and don't see it on our site please give us a call. If we don't have it, we may be able to help you find it. Even if that means referring you to another dealer. We are always concerned with being there for our customers before, during, and after the sale!
Please be advised our equipment on this site can change suddenly and without notice! Please call if you are interested in a specific piece. We want to make sure we still have it. You then can make arrangements to view the piece and get directions to our yard.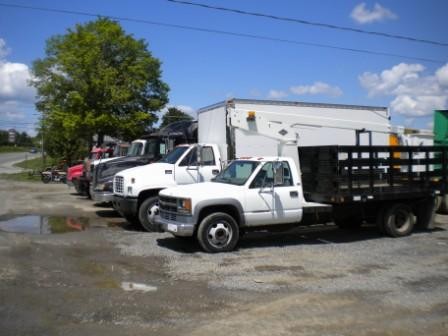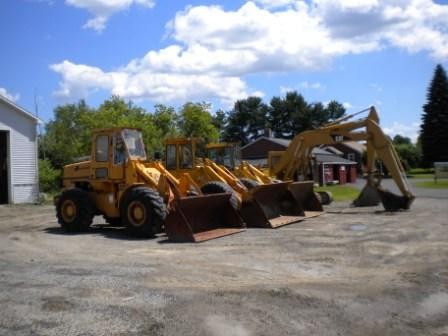 Trucks & Equipment
Quality Used Trucks
Heavy Equipment
Dump Bodies
Implements
And much more!